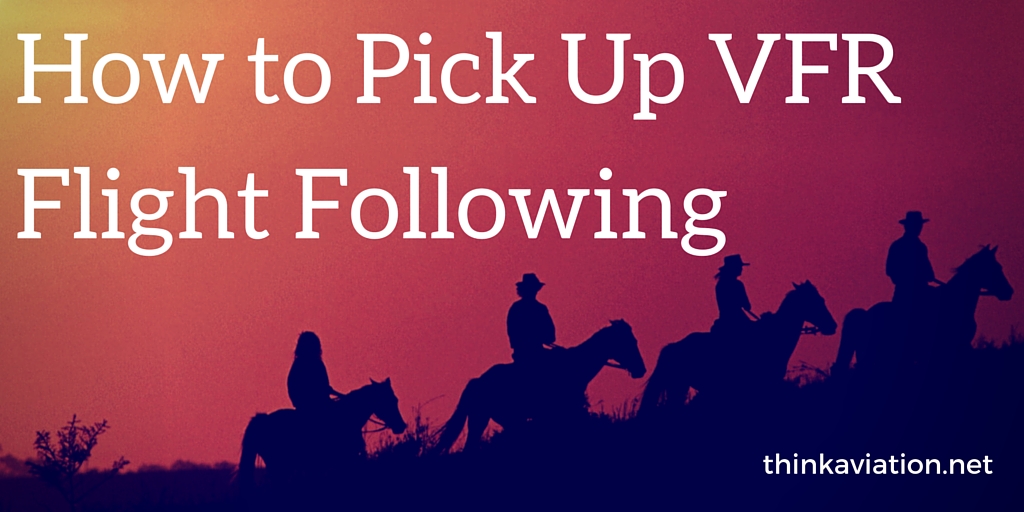 Knowing how to pick up VFR flight following is a vital pilot skill.
You should always pick up flight following unless you are staying in a traffic pattern.
ATC will provide you extremely valuable traffic alerts. They will help in an emergency and track your progress in real time.
Flight following is NOT the same as filing an opening VFR flight plan. They are independent of each other. For another article on filing and opening flight plans click here.
Flight following provides real time traffic alerts as ATC watches you on radar.
A flight plan provides none of those services. Once you open it with a Flight Service Station, you won't talk to anyone until you land and close out your flight plan.
Now that we cleared that up, how do you actually pick up flight following?
First: Know the correct frequency
Depending on the airport you will contact either "Departure" or "Center" after you get to the right altitude.
Have this frequency written down on your kneeboard BEFORE you take off.
Here are examples of how you find the frequencies in Foreflight and Skyvector.com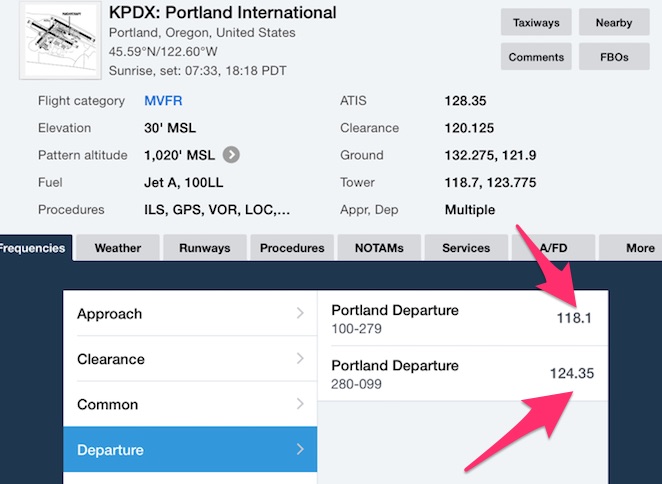 Portland has two departure frequencies. Use the one appropriate to your departure heading.
Don't worry. If you mess up they will tell you to contact the other frequency. Still, do your best to get the right one.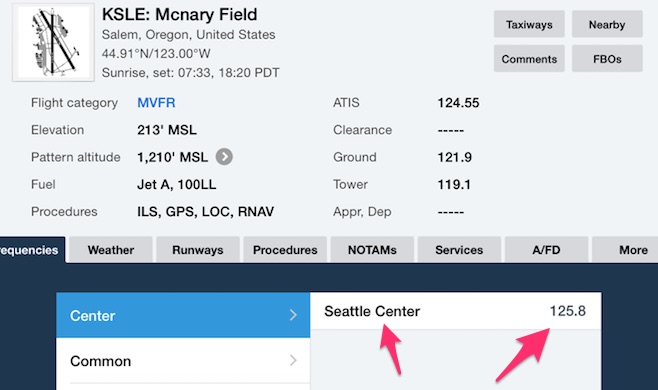 Salem is a smaller Class D airport so you will go straight to Seattle Center.
If you don't have Foreflight, you can use Skyvector.com, a free planning tool. It looks like this once you enter an airport identifier: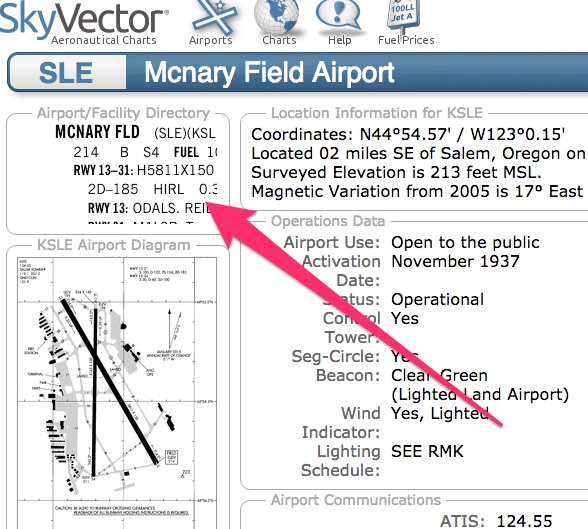 Type in your departure airport into Skyvector. In the upper left hand corner you will see the Airport/Facility Director.
Click on the Airport/Facility Director. It will take you to this: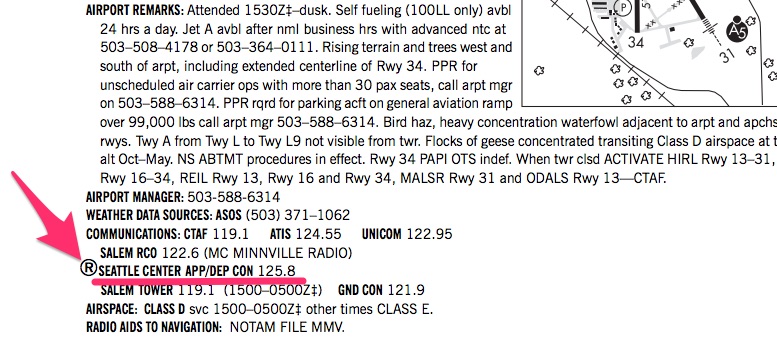 In the Airport/Facility Director you will see the controlling center's frequency. That is the frequency you will use to pick up VFR flight following.
Don't confuse this frequency with the one above it for the FSS (in this case McMinnville Radio)
Second: Get high before calling
I suggest you wait until at least 1000 feet above ground level (AGL) before calling to ensure the best reception.
Out West you may have to climb even higher in mountainous terrain.
Third: Know the right format for the radio call
VFR pilots always seem to mess this call up. This is what it should look like:
Give them a heads up:
"Center, Cessna 12345, with request."
It's very important to give them a heads up, because unlike all of the IFR traffic, they are not tracking you at all. They don't know who you are, where you are or what you want. They are not thinking about you, so say hello first.
"Cessna 345, go ahead."
Hopefully they shortened your call sign to only three numbers and/or letters. If they didn't then you must continue to use the full call sign until ATC shortens it.
Give them your info and request:
"Cessna 345, is a Cessna 182, at 5,500 feet, 5 miles north of Salem airport, Sierra, Lima, Echo, request flight following to Medford airport, Mike, Foxtrot, Romeo."
Okay, so this is the part I hear get messed up all the time. These are the key elements of this call:
Call sign

Use the full call sign until ATC shortens it. Ideally, skip the "N" prefix and instead use they type of aircraft you are flying (ie. Cessna, King Air, Mooney)
Check out this excellent article on call signs and when you can shorten them: ATC Communications.

Type of aircraft 

They need to know the performance ability of your aircraft.

Altitude

If you are on their radar this info will help them identify you.
If you are climbing you will need to add that info into the call. Simply say "3,500 climbing to 5,500" instead of the example I gave which assumes you have leveled off at 5,500 feet.

Location: this can be off an airport, VOR, fix or waypoint.

If you are a VFR pilot it is probably best just to use airports and VORs as you won't be that familiar with IFR waypoints and fixes.
Don't make the call until you know the distance!!! So many pilots key the mike and then have to think about where they are.
ATC uses this info to identify you on radar. They have a lot of aircraft flying around.

Request: ask for flight following

Use the phonetic alphabet to spell your destination airport. Seriously! You know the small airport, but ATC probably won't.
ATC will come back and make a note of your location, give you a squawk and probably an altimeter setting:
"Cessna 345, radar contact 5 miles north of Salem, squawk 4589, the Salem altimeter is 29.95"
You need to acknowledge this call by repeating the required elements. In this is case, you need to acknowledge they have the right location by saying "position checks." You also have to say the squawk and ATIS numbers as per the AIM.
"Position checks, squawk 4589, and 2995, Cessna 345"
Notice how I shortened this call and cut out the extraneous information? You are playing with the big boys now! Tighten up your radio calls.
Don't repeat everything back word for word. ATC knows 2995 is referring to the altimeter setting.
PRO TIP: 

Wait and listen at least 4 seconds before you call. Don't step on anyone. If you can't get a word in then wait until the controller isn't so busy. 
What do you do once you have flight following?
Put the assigned squawk in your transponder
Continue to listen for traffic updates.

Unlike opening a flight plan, you now have to actively listen and respond to ATC when they give you a traffic advisory.

ATC: "Cessna 345, traffic at 9 o'clock, moving west at 3,500 feet."
YOU: "Negative contact, Cessna 345" or "Traffic in sight, Cessna 345."

Cancel flight following when you have your destination airport in sight.

YOU: "Cessna 345, airport in sight, cancel flight following."
ATC: "Radar services terminated, squawk VFR."
That's all there is to it.
Don't be intimidated by flight following. Make it a habit and you will quickly get used to the radio calls.
Additional Reading:
Radio Mastery for VFR Pilots by Jeff Kanarish
MzeroA.com's video on flight following
Do you want weekly tips and resources?
Subscribe to keep learning.