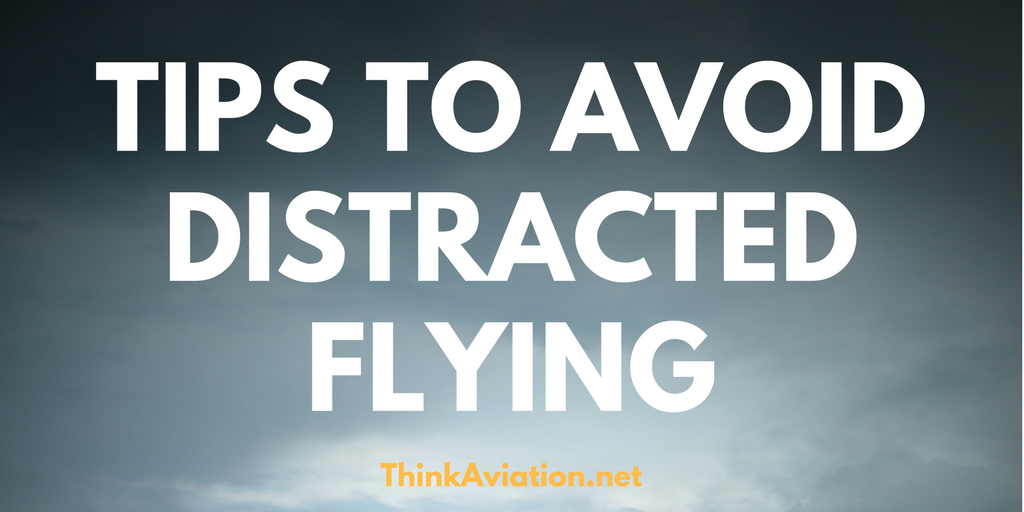 When's the last time you texted while driving? Answered the phone in the car? Checked Facebook at a stop light?
Yeah, that's what I thought. We all do it. I'm not going to pretend I'm a saint either.
But, I have recently created boundaries when it comes to cell phone use in and around the aircraft and I think you should too.
Before you think I'm gonna tell you not to fly with a cell phone at all, hold on a minute. I'm a pragmatist. While that may be something Baby Boomers can do without an issue, for the Millenials, flying without a phone is ludicrous.
Therefore, we need to have an honest discussion about managing the risk, because that's what it is: cell phones are a safety hazard.
With any safety hazard, we need to implement controls so we can fly with it safely and effectively.
I'm guessing you take some precautions already. After all, you are a smart pilot, right? You probably already implement some kind of boundaries because there is a little part of you that feels wrong doing it. So you do a couple things like:
You hand off the controls to your co-pilot before you grab your phone. (if you have a co-pilot)

You announce your actions to your co-pilot: "Hey, I'm going to take a picture real quick."

You wait to use your phone until you are well free of the terrain.

You never check it while taxiing. 
If you don't do these things, then you should do them.
So, cell phones are here to stay. I'm not advocating banning them. I'm advocating placing boundaries to mitigate the risk.
Here are some additional risk management suggestions:
Add a cell phone use policy to your crew briefing. Each Pilot in Command will have different comfort levels but remember you must always go with the most conservative approach. If someone on the crew doesn't feel comfortable with someone using the phone, then the phones stay off.
Announce your actions (if you have a crew). This includes how long you will be preoccupied with the phone and announce when you intend to take pictures and videos.
Limit the time. If you're fiddling with the phone longer than it would take to do a normal crew function (like programming the flight plan or changing a frequency), then you need to put the phone away.
Turn off notifications and never look at texts or who's calling. What' if it's bad news or something alarming? How will you function now you are preoccupied with the text?
Never use the phone during preflight which includes the time you are walking up to the aircraft. You should always look at your aircraft from afar as you approach it to check the overall appearance. You need perspective from afar and up close when pre flighting. So put the phone away until you're done. This will be one of the hardest things you do. I know, because I just started this practice and I'm struggling with it.
How to Counteract the Effect of Cell Phones on Your Brain
I also want to make one more suggestion. We have programmed our brains to stay occupied. We never sit in the dentist's office staring off into space thinking about nothing in particular. We pull out our phone.
But have you considered what it does to your ability to focus?
Constant cell phone use on a daily basis degrades your ability to concentrate over time. The inability to concentrate could have a profound impact on your flying abilities, especially in an emergency.  
Have you ever thought about what that does to your overall performance? If you never let your brain settle how do you ever process information? As aviators, this lack of time for reflection and ability to does not serve us at all.
We must be able to concentrate intently on the task at hand.
So, to counteract phone usage I recommend you start a daily meditation habit.
Say what? Yeah, I said it. Meditate.
Do it every day to improve your ability to concentrate. Aviation is 90% mental.
You study your operator's handbook and regulations religiously, so why not apply the same effort to developing your brain? It's your best asset. You will need maximum concentration and ability to focus during an emergency.
Concentration and focus don't happen by accident. It takes training.
And, no, meditation is not some Woo woo liberal mumbo jumbo. Show me a powerful business owner or influential person in the world and I guarantee they have a daily meditation practice.
This is what billionaire hedge fund manager Ray Dalio has to say about meditation:
"Meditation more than anything in my life was the biggest ingredient of whatever success I've had."
If a billionaire can meditate, so can you. If you don't know where to get started, check out headspace.com.
And no, you don't have to cross your legs and chant. Just sit in a chair. It's hard, but not complicated.  
One last thought. One of my instructors told me "flight time only counts if you are paying attention." So pay attention during your flight. Distraction kills pilots just like drivers it just does it in a different way.
Additional Reading
The Human Factor: Dangerous Distractions by Flying Magazine
Do you want weekly tips and resources?
Subscribe to keep learning.